"The circus is the only fun you can buy that is good for you" Ernest Hemingway
Once again, venues in London are affirming that it's all about Circus as they launch their Christmas party packages for 2019.
From the success of The Greatest Showman, and with the striking theme and entertainment that Circus provides, it's the draw to the spectacle, the dazzle of show business and the weird and wonderful that makes this a popular theme.
Here we take a look at three of London's venues that are convincing us to run away with the Circus…
Vintage Circus at Brickhouse:
Capacities: 200 – 500 people stand up
"During the night your guests will be wowed by an eclectic mix of performers who will take turns to amaze you beneath the festoon lit draped ceiling. Challenge our strongman, sit down with our palm reader or test your skills on our themed fun fair stalls. Roll up for the chance to dance the night away with our professional in-house DJ playing on the circus ring dance-floor!" Awesome Events

   
Dream Circus at Tobacco Dock:
Capacities: 200 – 5000 people
Imagine giant animals, circus displays and a touch of The Greatest Showman…
For 2019 Tobacco Dock are also offering exclusive clients the opportunity to scale back their theming and production – suitable for those looking for more of a blank canvas space to bring their own creative ideas to life.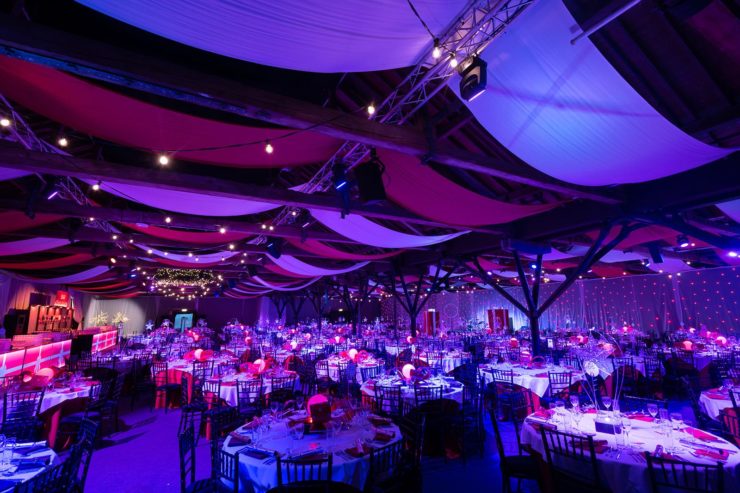 Vintage Circus at Kent House Knightsbridge:
Capacities: Up to 150 seated and up to 300 standing
This Christmas, cheer, laugh and be amazed as the vintage circus rolls into Kent House Knightsbridge. Step right up
to a bygone era of glamour and showmanship as our menagerie of stars bring the circus to life for Christmas 2019. Gather your guests around the Big Top bar as we offer the best in entertainment, food and drink. Clowning around encouraged! Here is a mock up of images that Kent House Knightsbridge have put together to give you a feel for their inspiration.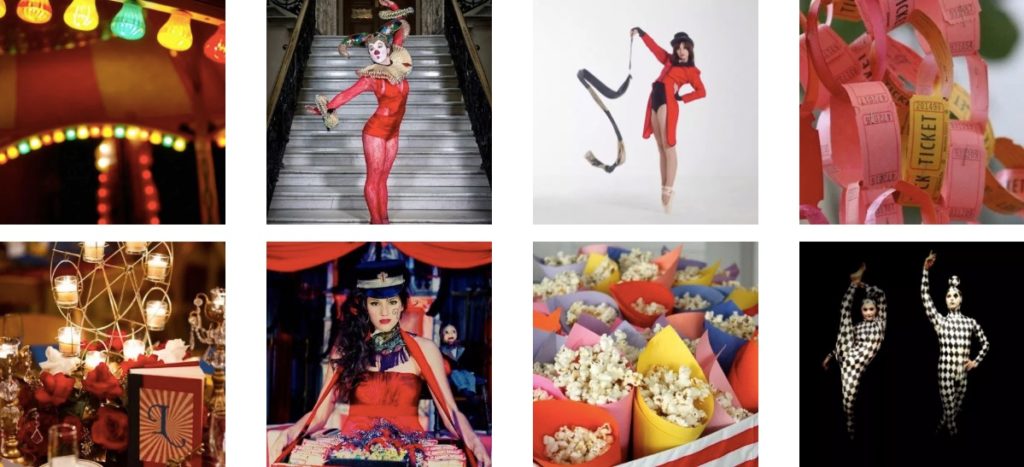 Kent House Knightsbridge
To check availability at these venues or to talk about your next event please call the office on: 020 7993 5478.
For a look at more Christmas party venues take a look here.