Now is a great time to lock in plans for your SUMMER 2023 EVENTS so this week we're sharing some of our favourite OPEN-AIR VENUES and the SUPPLIERS we connect with to help make our clients' BIG IDEAS happen.
Read on to find out why hosting your main company event in the summer can be more cost effective and offer more top venue options to book than your traditional Christmas get-together.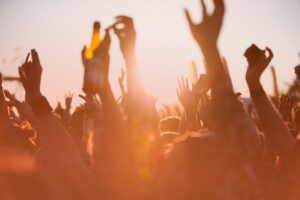 4 VERSITLE FESTIVAL SITES WITHIN EASY REACH OF LONDON
Festival events are a great way to hold large-capacity, company wide get-togethers.
* Open air venues make a perfect, easily adaptable option for LARGE CAPACITY corporate events (of 300+)
* Ample space makes it easy to plan GROUP ACTIVITIES or TEAM BUILDING GAMES.
* You have the ability to create MULTIPLE BREAKOUT ZONES so there is something, somewhere for everyone.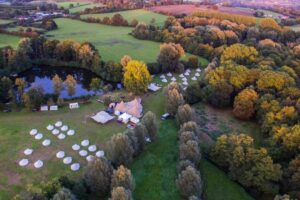 CHALKNEY WATER MEADOWS
NEAREST STATION | COLCHESTER
CAPACITY | 3000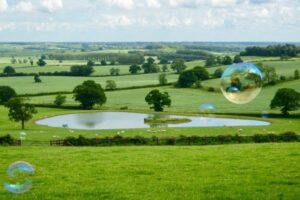 HASELBECH
NEAREST STATION | MARKET HARBOROGH
CAPACITY | 3000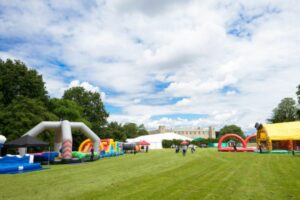 WALLED GARDEN at SYON PARK
NEAREST STATION | BRENTFORD
CAPACITY | 800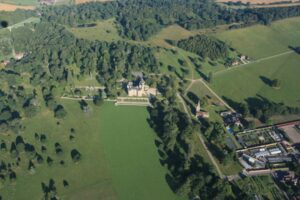 ENGLEFIELD ESTATE
NEAREST STATION | THEALE
CAPACITY | 10,000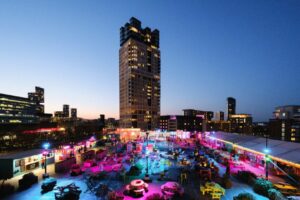 4 LONDON VENUES FOR A FESTIVAL-STYLE SUMMER EVENT 
London boasts multiple outdoor venues that can be hired if you're looking to create a festival-vibe without leaving the city.  
* In summer your budget will stretch further in London than it can at Christmas.
* Key venues have availability from May to September so you are more likely to secure your first choice.
* Croquet lawns, petanque, outdoor cinemas, beaches, urban golf – there isn't much you can't do in London this summer!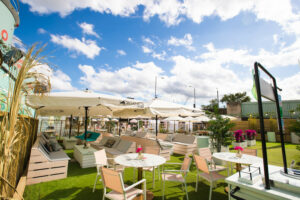 NEVERLAND FULHAM BEACH
NEAREST STATION I IMPERIAL WHARF
CAPACITY | 500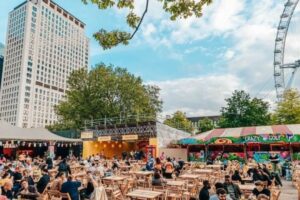 BETWEEN THE BRIDGES
NEAREST STATION | WATERLOO
CAPACITY | 2000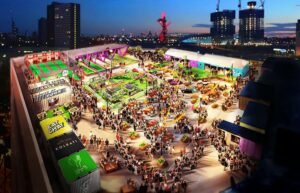 ROOF EAST
NEAREST STATION | STRATFORD
CAPACITY | 600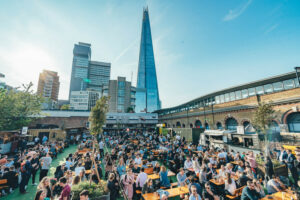 THE VINEGAR YARD
NEAREST STATION | LONDON BRIDGE
CAPACITY I 700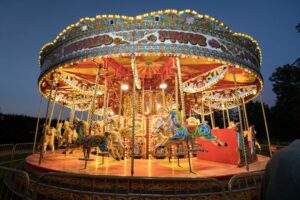 OUTDOOR GAMES & TEAM BUILDING ACTIVITIES
Now more than ever companies want to bring people together for memorable and effective face-to-face time.
So whether a day out of the office would benefit from some informal ice-breaking activities or you want your teams encountering inflatable climbing walls, ultimate 'wipe out' style games or battling it out on bumper cars, is entirely up to you!
Our event partners at GOTO have the knowledge, experience and an energetic group of imaginative minds to make it all happen!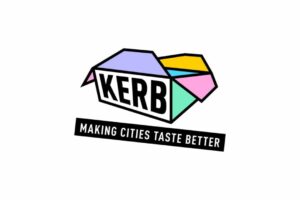 FLEXIBLE ALL-DAY CATERING 
Our foodie friends at KERB are the ideal festival catering partner. Their extensive network of top level street food vendors can be tailored to the specifics of your event; giving control and an abundance of choice to you and your guests, while streamlining costs and keeping food waste to a minimum.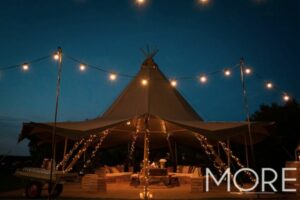 BESPOKE PRODUCTION
Festoon lighting, tipis, Boho-inspired break-out spaces and themed draping; the creative minds behind MORE PRODUCTIONS bring the finishing touches to make your summer event feel authentic and bespoke.
Get in touch HERE or give us a call on 020 7993 5478 to discuss how our FREE VENUE FINDING service can add value to your event as we give you the tools, time and knowledge you need to get the very best out of your budget.