Welcome to this week's VENUE NEWS DROP and as the sun is (finally!) making an appearance we've decided to take to the water and share our thoughts on some of the very best FLOATING VENUES.
Is there any better way to enjoy London's iconic skyline than cruising in luxury on the River Thames?  Pair that with sumptuous hand-crafted cocktails and exquisite food from top chefs and you have the makings of a truly memorable event.
Read on to learn about 4 unique and versatile options that we can personally recommend for your company events this year.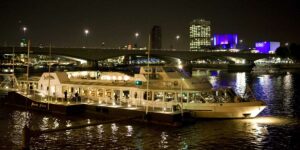 SILVER STURGEON
A 21st century River Yacht with stunning interior design features & a large bar area on its upper deck, plus the unique ability to embark & disembark from most central London piers allowing for flexibility in planning when and where your guests will arrive.
EMBARK: Choice of 23 piers across London
CAPACITY: 440 SEATED | 550 STANDING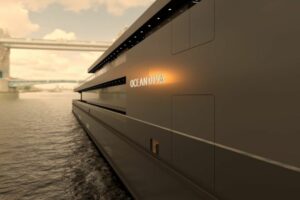 OCEANDIVA LONDON
The first revolutionary CO2 neutral event venue on the River Thames! Spanning three decks this unique blank canvas venue provides clients the ability to host sensational events on the river – whether static or cruising – in the heart of the City.
EMBARK : LONDON BRIDGE, TOWER BRIDGE, CANARY WHARF, GREENWICH & EXCEL
CAPACITY: 500 SEATED | 1500 STANDING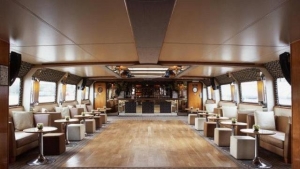 SILVER BARRACUDA
This vessel combines art deco designs, a mirrored bar and a large dance-floor with retracting sunroof to create an intimate event experience on the water and the perfect blend of old-skool glamour and 21st century luxury yachting.
EMBARK: Choice of 23 piers across London
CAPACITY: 140 SEATED | 235 STANDING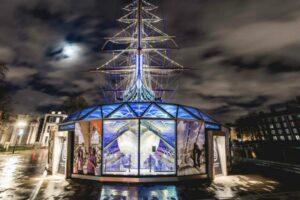 CUTTY SARK
An iconic London venue in a unique heritage setting, boasting spectacular riverside views and offering guests the chance to dine and dance under the hull of this landmark.
NEAREST TUBE: CUTTY SARK (DLR)
CAPACITY: 270 SEATED | 450 STANDING
Get in touch HERE or give us a call on 020 7993 5478 to discuss how our FREE VENUE FINDING service can add value to your event as we give you the tools, time and knowledge you need to get the very best out of your budget.