We're so excited to be back and it's already been the kind of start that we love!  We're busy developing vibrant and stylish events for SUMMER 2023 and securing KEY CHRISTMAS PARTY DATES.  Every new year brings brand new openings that we're excited to share with you and here is our selection of EXCITING VENUES across the UK that we feel are very worthy of an early shout!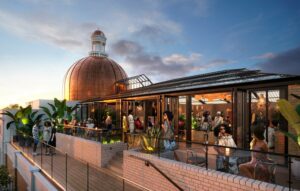 KOKO
Camden High Street NW1
Capacity: 1500 standing / 210 seated
Formerly the legendary Camden Palace and fresh out of a multi-million pound refurbishment, KOKO now boasts a private roof terrace and members areas for hire as well as its iconic main auditorium.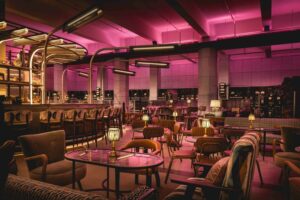 CONTROL ROOM B
Battersea Power Station SW8
Capacity:180
This newly opened venue is situated on its own private mezzanine floor overlooking one of the giant turbine halls of the recently renovated Power Station.  Perfect for an eye-catching evening of decadent cocktails.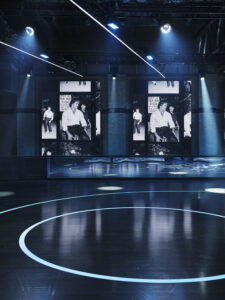 FLIPPERS
Ariel Way W12
Capacity: 1800
Hailing from New York and landing in London in late 2022 Flippers boasts large rooms, a state of the art sound system, great food, incredible music and above all ROLLER SKATES!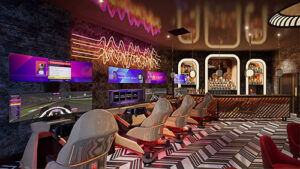 F1 ARCADE
6 Marble Arch W1
Capacity: 90 (Private Room)
F1 Arcade brings the latest in racing simulation to a central St Paul's location with 60 sleek-looking booths promising an exhilarating recreation of sport's most tense competition, set alongside a selection of private bars available for exclusive hire.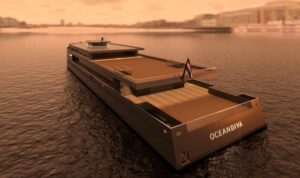 OCEAN DIVA
London Bridge, Tower Bridge, Canary Wharf, Greenwich & ExCel
Capacity: 1500 standing / 500 seated
The first revolutionary CO2 neutral event venue on the River Thames! Spanning across three decks, this unique blank canvas venue provides clients the ability to host sensational events on the river – whether static or cruising – in the heart of the City.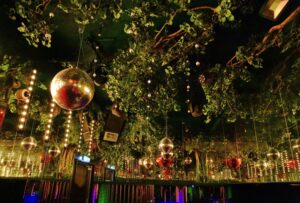 WYLD by NATURE
35 Hertford Street W1J 7SD
Capacity: 300
Wyld offers a refreshingly new outlook on nightlife aiming to empower change in the hospitality sector through a variety of measured sustainable initiatives. Wyld feel that doing good and having fun are not mutually exclusive and we couldn't agree more with their forward-thinking attitude to events.
NEW CENTURY
Mayes Street, Manchester M4
Capacity: 800
New Century Hall is an iconic part of Manchester's musical history.  Newly restored and retaining its charming mid-century character the venue offers an open-plan events hall for up to 800 people with a flexible layout, state-of-the-art sound and a bespoke 'disco ceiling' lighting installation.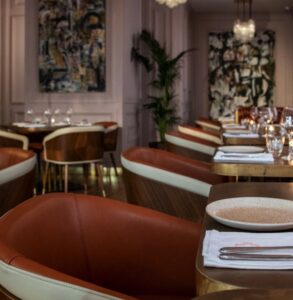 THE CROSS
Wharfdale Road N1
Capacity: groups of 20 to 600
In it's brand new 6 floor location The Cross is a stylish mix of low-lit restaurants and private bars.  Their bespoke approach enables small to medium parties to enjoy this venue as well as larger groups who can do a full-venue takeover, to include the underground club for late night revelry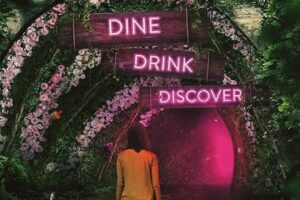 LABYRINTH
Waterloo Station SE1
Capacity: up to 660
Labyrinth can cater for a variety of large groups; from The Rosarium Restaurant (100 covers) and the Underland Bar (320 capacity) to their groundbreaking immersive theatre show ALICE'S ADVENTURES UNDERGROUND  which can be booked for an audience of 660.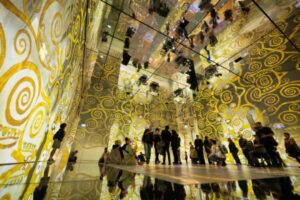 FRAMELESS
6 Marble Arch W1
Capacity: 260
Spread across 30,000 feet and comprising 4 galleries displaying iconic art works in a fully immersive form, Frameless is a show stopper of a venue for small drinks receptions or full-venue takeovers.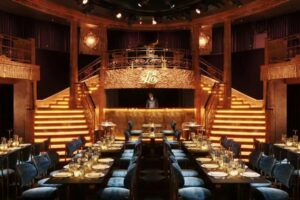 LÍO LONDON
3-4 Coventry St W1D 6BL
Capacity: 200 seated / 700 standing
Arriving early March, Lío London will be bringing a combination of dancers, singers, acrobats and international artists to Piccadilly Circus.  After dinner (for up to 200) the venue will transform into a hedonistic paradise for 700 guests to enjoyinto the early hours.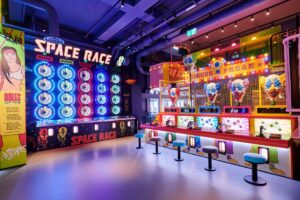 FAIRGAME
25 Fisherman's Walk E1
Capacity: 600
If you've ever thought you'd like your own private playground then look no further than Fairgame!  By taking over the whole venue exclusively you can enjoy an expansive riverside terrace, 3 bars and all the space you need for your inner child to run wild.
Get in touch HERE or give us a call on 020 7993 5478 to discuss how our FREE VENUE FINDING service can add value to your event as we give you the tools, time and knowledge you need to get the very best out of your budget.