We are always being asked by clients of the next big and exciting team building activity in London…and here it is!
Don the deerstalker and become Baker Street's finest detective. Travel back to Victorian London and delve into the world of Sherlock Holmes, using your powers of deduction to solve the case before the time runs out.
As the newest recruits of Scotland Yard, follow in the footsteps of the great detective himself. Make your own deductions by interviewing suspects, reading reports, and searching for hidden clues in this free roaming, multi-sensory and intricate world.
Two peculiar unique cases await you: The Case of the Poisonous Poet and The Case of the Bloodthirsty Beast, alternating each evening. Your sleuthing skills will be rewarded with a trip to the bar to celebrate with your fellow Scotland Yard officers.
Sherlock is waiting. THE GAME'S AFOOT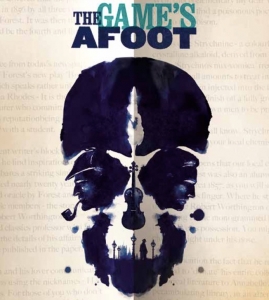 Want to know a bit more? Read about the two cases here…
Case 1: The Case of the Poisonous Poet
A serial killer is on the loose and three bodies have been found, one each night over the past three evenings.  In each case the victim was killed in the same way – stabbed in the heart with a poisoned pen – each with a grizzly poem pierced through it.  What links the victims?  What is the murderers motive?  And who might be next?  Solve the case of the poisonous poet before they strike again…
Case 2: The Case of the Bloodthirsty Beast
A mutilated body has been discovered.
Could the rumours that a fearsome beast is roaming the moorlands baying for its next victim be true? Or has something vicious escaped from the travelling circus? Perhaps there's just a murderous maniac on the loose?
Whichever way there are murky goings on afoot and it's up to you to solve the mystery and discover the truth in the case of the bloodthirsty beast…
Opening on July 18th and taking place in what used to be the Chamber of Horrors at Madame Tussauds – this is a team building activity that we can get really excited about!