As head of Entertainment I have been scoping out the best new, exciting and slightly unusual acts to bring to our events and create something amazing for each client we work with. Something I pride myself on is that I can personally recommend all these acts as I have either worked with them previously, seen them perform live and know all about the type of performers they are and how the act would work within the event. Any new acts have been so forthcoming with inviting me to see them perform and not so long ago I was lucky enough to be invited to an evening with the unCorked theatre company for their performance of "How to solve a problem like murder" an Immersive production combining inventive theatre with modernised jazz cabaret. With tag lines such as "challenging their audience to engage in private acts usually left behind closed doors" I was more than excited to see what was in store for me!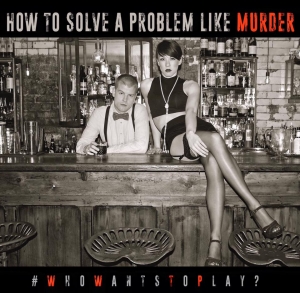 UnCorked is defined by a cast of authentically powerful entertainers. Together they are dedicated to creating captivating productions. They are consistently pushing the social and creative boundaries of jazz and live theatre, leaving their audience feeling nothing short of alive.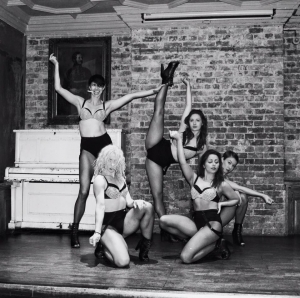 On arriving at the Paradise by way of Kensal Green, the scene was set immediatly. I don't want to tell you too much without spoiling it for you but once you hand in your coats you are given a mask (very mysterious) introduced to two story tellers who are quite unnerving as they are so committed to the characters and they narrate for you and guide you where necessary. I was handed an envelope containing the suspects names and photographs and a note pad for keeping track of the action – Ultimately this is a murder mystery night, but expect way more than just that. For when the lights go out, two shots are fired and we don't know who's been shot, but we also don't know who shot them. So now there is two mysteries to solve throughout the evening.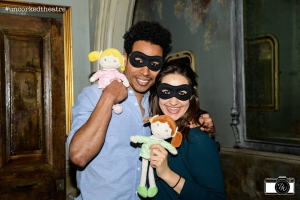 The venue is a perfect back drop for the show, as the story is placed in a old school burlesque club it lends itself perfectly to the fantastic dance breaks which are also all on point. Great Choreography, style and subtle moments in character that keep the story going through out the performances.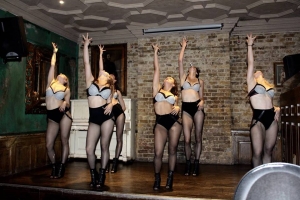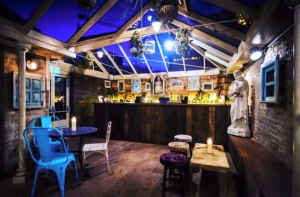 I was fully immersed, running from room to room, sneaking up to characters and listening in on phone calls and reading letters left behind. Once the story comes to an end,  you have to leave your guess with a masked man at the bar. I waited with baited breath…………….. Wrong! Damn it! But boy did I have a great night!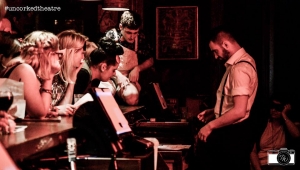 This would be amazing entertainment at an unconventional sit down dinner, a standing reception as a mingling act or even at a Christmas do with a twist. If you would like to add a murderous tale to your event and think you could figure out who dunnit? Then contact me for more details! 
You won't be disappointed!
Cx