Rose Popay
Live Artist & Installation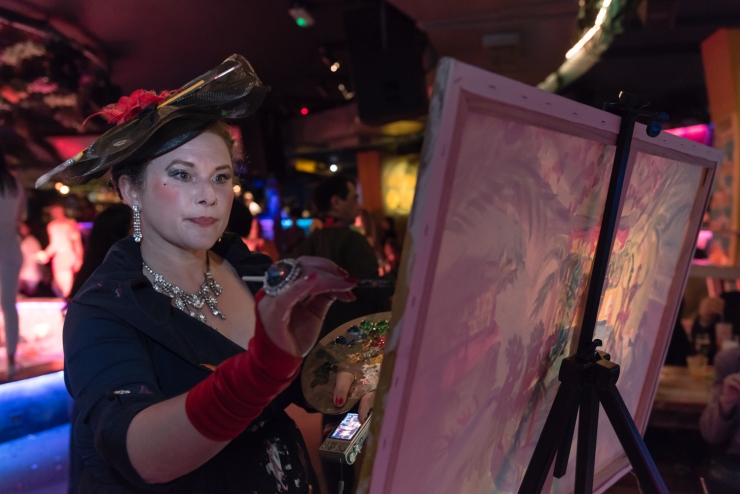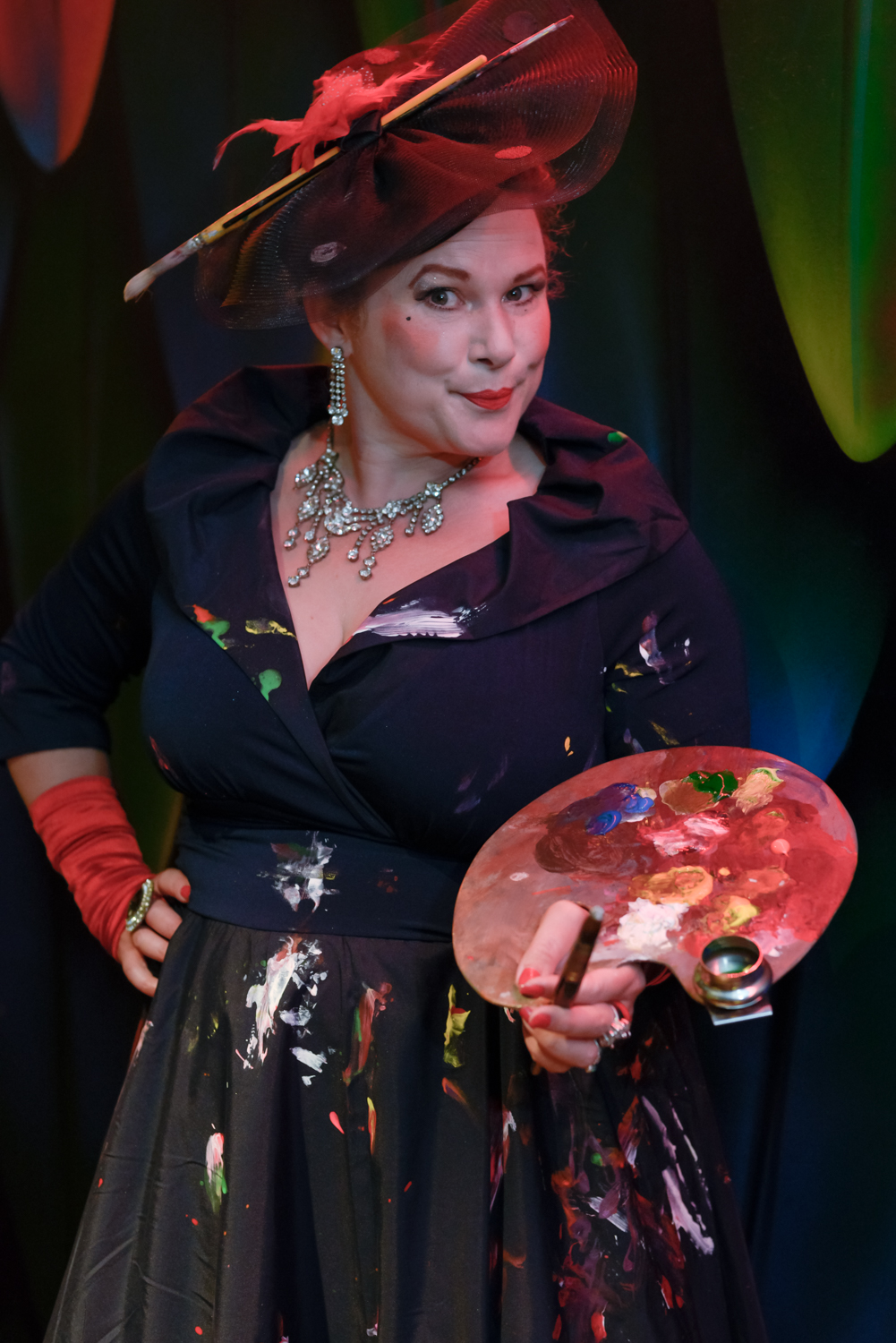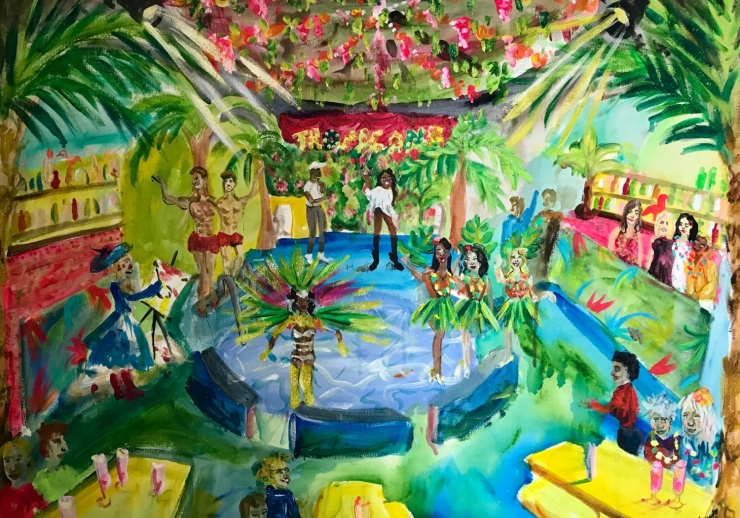 Rose Popay
Born into a group of International Street Theatre performers, travelling the world, spreading humour, fun and fine art at street level, Rose Popay has performed at venues as varied as Buckingham Palace to Swindon High Street, from a Nigerian Market to an Ice Hotel.  Her rich tapestry of life exudes from her vibrant artworks and her theatrical background inspires all her costumes.
Studying fine art at Bretton Hall UK, her live art installations are a beautiful addition to any special event. Arriving fit for a ball, and covered in outrageous paint splashes, she sets her canvas out and serenely captures your event, whilst it is in full swing.
Rose's live art installations are bookable as various 'shows', she can either set up a canvas and paint the event, in a variety of styles (abstract or cartoon) or the guests can help her make it! At the end of the event, you can take the canvas away with you, which you can use the image for on social media or even as a gift or even as a cute thank you note for your guests.
This is a really calming and interesting installation, where Rose is dressed in a glamorous outfit and under spotlight, this adds a dynamic new, creative and memorable dimension to your occasion.
Rose also does live portraits either on paper or on an Ipad which can be sent as GIFS, she also does a a hilarious comedy act, where she creates portraits of your guests, and unbeknown to them, she is sketching them with no clothes on! Adding a very funny visual joke to all those watching the drawing unfold, and the unsuspecting 'posers'  get a funny surprise when their drawing is finally revealed!
To book Rose in any of her creative guises, please contact kerri@eventspiration.com for more information.