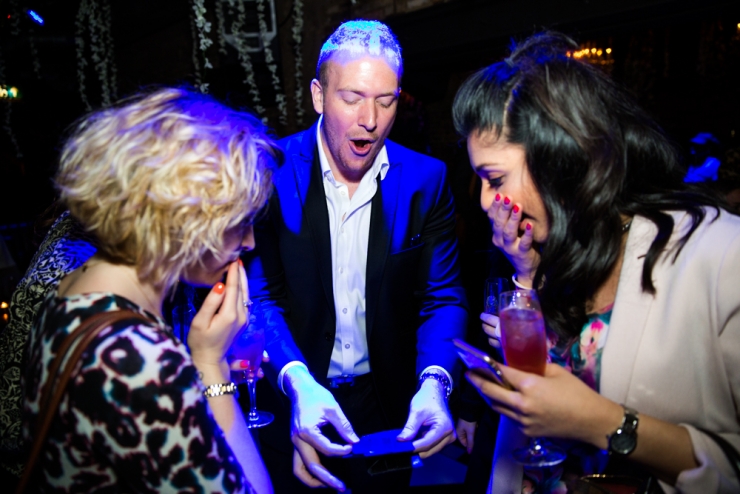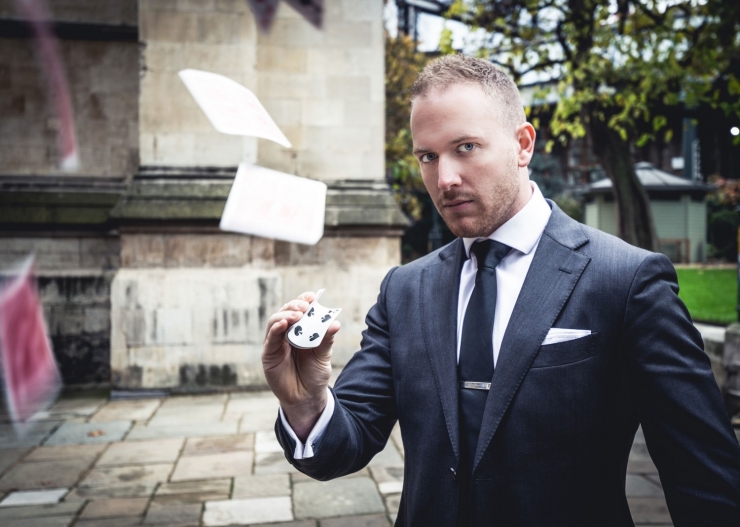 Greg is a full time professional Close-up Magician based in the United Kingdom. If you are looking to add something extra special to your upcoming event Greg is the man for you.
He has been commissioned to perform across the UK and abroad and has personally been invited to entertain at Buckingham Palace, and has been requested to return.
A Close-up Magician/Table Magician is an extremely versatile form of entertainment.It can be used at any event, no matter how many people will be there.Greg performs sleight of hand close up magic and mind reading.
He uses borrowed belongings from the guests which makes his magic more powerful!
The magic is designed to happen in your guests hands so that everybody feels a part ofthe entertainment as opposed to watching from a far.