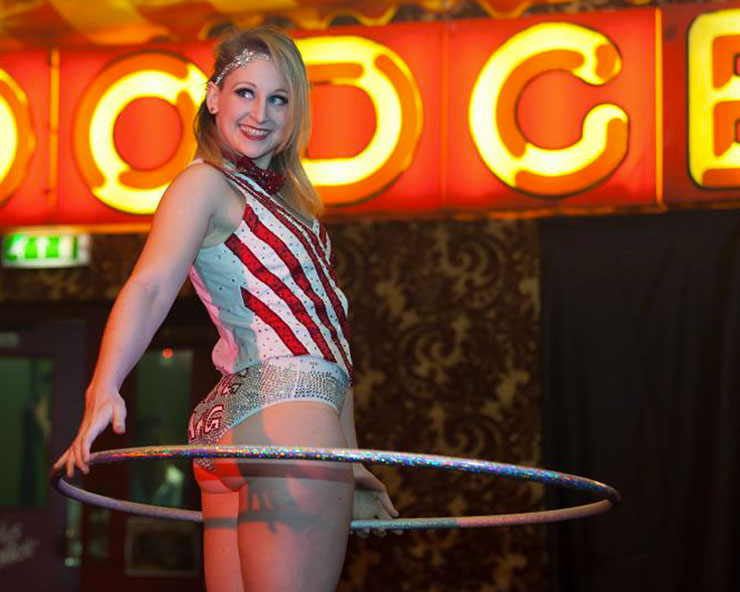 Her style in all performance is bold, always stylized and contains a lot of charm and personality Showsinclude:
Bang Bang – Now Storm's signature act, Bang Bang is full of 1920's charm but with a modern swing. Recreating The Great Gatsby era, Storm hoops with a sassy personality and cheeky charleston.
Ringmaster – Storm's ringmaster act, started out as her signature act, full of raw passion and a dark twist of the circus. Set to a dubstep carnival track, you shall certainly want to roll up, roll up and run away to the circus.